Sheriff Brian K. Albert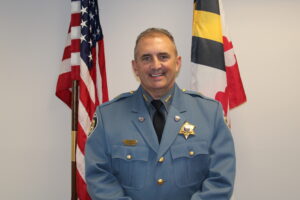 Sheriff Brian K. Albert was sworn in as Washington County's 79th sheriff on December 15, 2022.
Sheriff Albert retired from Maryland Natural Resources Police as a Captain. He is a lifelong resident of Washington County.
Sheriff Albert graduated from Clear Spring High School in 1985 and enlisted in the United States Air Force in 1988. He started his career in law enforcement with the Maryland Park Service as a law enforcement Ranger in 1991, assigned to the Eastern Shore in Cambridge, Maryland. During a merger of law enforcement agencies in 2004, Sheriff Albert was transferred to the Maryland Natural Resources Police, where he rose to the rank of Captain as Commander of the Western Region. Throughout his career, he supervised a statewide criminal investigation unit, was the agency's public information officer, and was Commander of the Central Region, including Howard, Carroll, Montgomery counties, and Baltimore City Marine patrol.
Sheriff Albert was raised in his parents' mom-and-pop grocery store, Conococheague Grocery, west of Hagerstown. He resides in the small town of Clear Spring with his wife, Susie.
Sheriff Albert is involved in the local community by serving on the Habitat for Humanity Board of Directors. He is a graduate of Leadership Washington County Class #34. He also coached youth and high school soccer for over 20 years.
Sheriff Albert was president of the Department of Natural Resources FOP Lodge 130 for six years and served on the board of directors for over six years.
Sheriff Albert brings diverse law enforcement experience and leadership background to the Washington County Sheriff's Office. Continuing a public service career, Sheriff Albert now leads 250 dedicated employees who staff a full-service law enforcement agency providing road patrol and criminal investigative services, a detention center, and courthouse security. Sheriff Albert considers it an honor to serve the citizens of Washington County as their Sheriff.
Colonel Peter A. Lazich
Chief Deputy | Patrol Division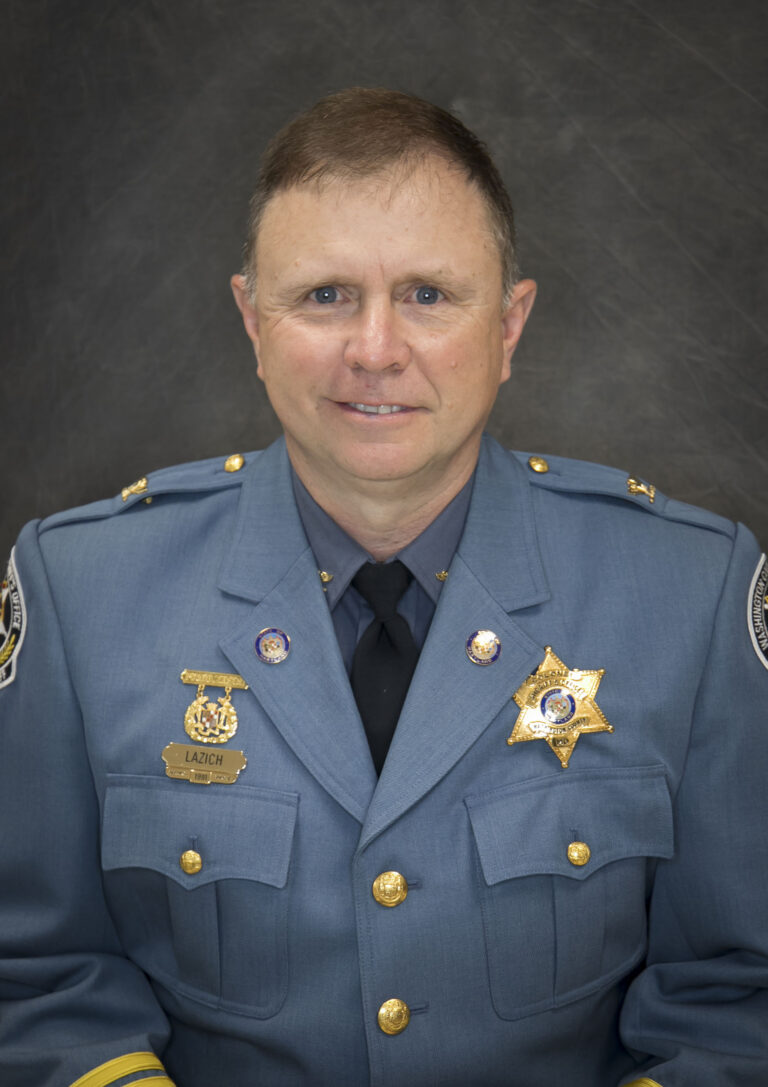 Colonel Peter A. Lazich attended Pennsylvania State University for four years and obtained a Bachelor of Science degree in Administration of Justice in 1990. He attended the Frederick City Police Academy and successfully graduated in April 1992.
As a uniformed judicial deputy, Lazich began his law enforcement career with the Washington County Sheriff's Office in April 1992. In August of 1992, Lazich was transferred to the Patrol Division, where he was promoted to Deputy First Class and was a D.A.R.E. instructor until October 1994.
Lazich was promoted to Corporal in the Criminal Investigative Unit from October 1994 to December 2002. His duties in this position included investigations, maintaining the Property Room, and conducting Computer Voice Stress Analyzer examinations.
Lazich transferred to the Washington County Narcotics Task Force in January 2002, where he achieved the rank of Lieutenant as the supervisor of that unit. During his tenure at the Narcotics Task Force, he was deputized by the Drug Enforcement Administration as a task force officer, which allowed him to perform large-scale multi-jurisdictional investigations. He held his position as Lieutenant at the Narcotics Task Force until March of 2007 when he was promoted to Captain – Assistant Patrol Commander of the Patrol Division.
In December 2013, he was promoted to Major – Patrol Commander of the Patrol Division. In December 2022, he was named Chief Deputy of the Sheriff's Office.