Media Release: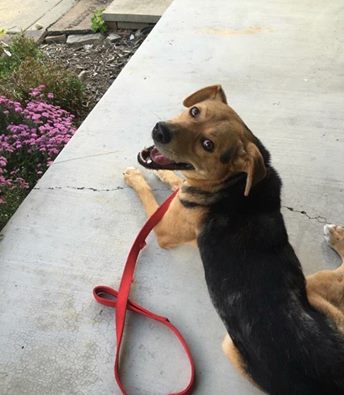 The Washington County Sheriff's Office is seeking the community's assistant in reference to an animal cruelty investigation.
On October 21, 2016 at approximately 7:00 AM, a Deputy responded to the 13700 block of Orchard Ridge Road, Hancock, for an injured animal complaint.
The Deputy made contact with the home owner who advised that the family's dog had been shot with a crossbow arrow. The dog, whose name is Bronx, had been let out of the house at approximately 6:30 AM to go to the bathroom. About 20 minutes later a family member found Bronx standing on the front porch with blood pouring out of his chest. The owners observed a crossbow arrow to be what struck in Bronx's chest, near his neck. Bronx died before the family could get him to a veterinarian.
Bronx was a 3 year old German Sheppard/ Beagle mix and was a companion of the family's teenage grandson.
There is evidence to support that Bronx had been shot while standing on the porch of the residence.
Anyone with information in reference to this case is asked to contact DFC Corey McCarthy, 240-313-2170.